* Each bumpdate is from the week before. I am currently 21 weeks 5 days pregnant.
20 Weeks as of November 22, 2013
This Week:
WHOOOAH, WE'RE HALF WAY THERE!
Living in a winter wonderland. Still starting work at my normal 5 AM this week but I am thinking it is the last. They are even howling a winter storm warning for Thursday! Feeling like I am spending the week recovering from staying up all night on Saturday.
Baby This Week:
Baby is the size of one of my favourite snack foods, a banana! Baby is working on taste buds and has started producing meconium which is collecting in the bowels (black sticky first poop!). From this week on baby is measured from head to toe instead of head to bum!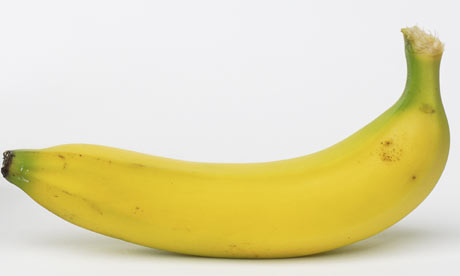 Maternity Clothes:
Oh yes! And seriously, who the hell invented buttons and zippers anyways? They are so over-rated! High waist elastic support is the bomb!
I am 100% wearing maternity bottoms! I can still get away with quite a few non-maternity loose shirts. My lounge wear is 100% non-maternity. My work attire (pictured above) is mostly maternity. I stopped wearing my non-maternity golf shirts and am now sporting nice long sleeve maternity shirts in the company colors. I just wear my non-maternity work sweater over top, unzipped of course!
Stretch Marks/Weight:
The pre existing stretch mark on my left boob is there and very red. I imagine that it will get bigger (longer?) over the next 20 weeks. I also notice that 2 pre existing stretch marks on my hip is also more noticeable. Surprisingly, I am not freaking out (yet). My body has been prone to stretch marks since I was a kid so I guess I am use to it. I am still lathering on the lotion every morning though to be safe.
Weight is up another 2 pounds this week! So –5 from the beginning of the pregnancy! It's nice to finally see my weight go up and for the most part very easily! ha ha! My appetite has been very good and more similar to pre-pregnancy eating habits. The only exception is that I can't easily eat super large meals like before.
Movement:
Every day and happening more and more! Was able to feel the baby kick from the outside for the first time this week! The best part with the movement this week was feeling it happen AND watching it happen at the same time during the ultrasound!
Food Cravings/Aversions:
My eating is still going good! I love to snack mostly. I am still not too crazy about most meat, especially cooking it. One of the biggest things that I am loving this week is ice cold water! I was always pretty good at drinking water but now I am SO thirsty and dying for water all the time!
Symptoms:
I always thought that I would be one of those people that has to pee all the time when pregnant. But really, I am noticing little difference in that department. Occasionally I'll have to get up in the middle of the night (usually only once) to pee but that is it. Sometimes, I don't have to get up at all.
Feeling slightly sluggish this week as going to bed on Saturday night at 3 AM was not a good idea. There is definitely a strong correlation between being tired and being nauseous.
Best symptom is feeling baby kicks and squirms! At first I was slightly freaked out about these movements, I felt like I had an alien living inside of me. But I have since gotten use to the fact that it is our baby in there and I love every little jab.
What I Miss:
This is kind of weird and I apologize for the TMI but I miss being regular (if you know what I mean).
Labour Signs:
No!
Gender:
Ryan and I could have easily found out the gender this week at our 20 week ultrasound! I have to say, it was tempting. We could hear a couple in another room hoot and holler when they were told they were having a girl. We held strong and I was so memorized with watching baby move on screen that I forgot completely about the gender thing. I was just happy to see how active and healthy baby was that the idea of baby's gender disappeared from my mind.
Belly Button In or Out:
In
Wedding Rings On or Off:
On and especially loose with the colder weather. Now that I have made it to the half way mark, I am hoping to keep them on till the end!
What I'm Looking Forward To This Week:
I have so been looking forward to this week forever! 20 weeks, half way there!
All weekend I could not wait till Monday till our ultrasound. I just kept thinking, this is the last time (possibly) that we will see baby until D-Day! The next time I see our baby it will not be on a little black and white screen but in person, in my arms.
Daddy This Week:
Poor Daddy, the snow from this week has done a number on him. The beginning of winter is hard on Daddy because he doesn't have a set schedule. One day he'll work all night and the next will be all day. It's really messing with his sleep. Daddy went to work all night Sunday/Monday and came home for only 3 hours of sleep and woke up to come to see you little one during the ultrasound. He had to go to work for another 12 hour night shift right after but there was NO WAY he was missing that ultrasound for the sake of more sleep! Daddy was sitting in the corner so pale with lack of sleep but beaming with a smile from ear to ear as he watched you move. He loves you already so much.
Wisdom:
Don't stay up till 3 AM if you can help it. It will take you too long to recover.
Best Moment Of The Week:
ULTRASOUND day on Monday! Realizing it may be the last time I see baby until delivery day! It's so amazing to see how active baby is. It looks so cozy all cuddled up in my belly but I don't think it liked getting pushing with the ultrasound wand. Seemed to be "batting" back. ha ha!
Little bugger would not sit still long enough for the tech to do some measurements! It was making the tech a little frustrated but made me laugh! Every time she would get the measurement set up you would squirm and mess it up! Eventually she was able to get all the important measurements and we got an extra long appointment because you were so active. The only problem with you being so active is that we weren't able to get great pictures!
No longer wearing non-maternity work shirts and not having to worry about having my belly out in plain sight has been great this week too!
xo