Posting this a little early today as tomorrow is CHRISTMAS!
*Each bumpdate is from the week before I am currently 24 weeks and 4 days pregnant.
23 weeks as of December 13, 2013
This Week:
I am feeling the Christmas spirit this week! Plans are under way for all the Christmas activities next week! This week I finished my wrapping, baking and now all I have to do is sit back and enjoy!
Baby This Week:
Baby is now the size of a large grapefruit (yum again!) and has blood vessels in the lungs to help prepare for breathing outside my belly! Baby is easily over 1 lb (closer to 1.5 lbs according to Doctor this week) now and has a fully formed face! Baby can feel swaying and movement so I am suppose to dance away!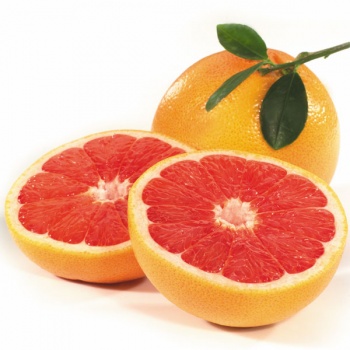 Maternity Clothes:
I love maternity clothes! The other day I put on an old non-maternity t-shirt and it was so tight and so uncomfortable! Just made me even more thankful for my maternity wardrobe! I have been collecting and setting aside summer items that fit (and maternity summer clothes my sister in law let me borrow, thank you!) in preparation of our trip to Jamaica! I am looking forward to practically living in a bathing suit, sundresses and flip flops!
In the outfit above I am wearing my maternity skinny jeans but the rest is not maternity. I actually wore that shirt in week 8! It is a non-maternity shirt that is loose enough to fit me till the end, we will see!
Stretch Marks/Weight:
Nothing new for stretch marks but I have been religious about applying the lotion as my skin is so dry and itchy from this winter weather! At night I feel like my stomach feels super tight and sometimes I wonder how long I will last without stretch marks.
My weight is up 2 pounds this week. I guess that Christmas baking did catch up with me! ha ha! I am currently at –2 from my pre-pregnancy weight.
Movement:
Oh yes! Baby is a mover and a shaker! On Monday night at my last yoga class my teacher did a bit of Reiki on all of us. When she had her hands on me the baby was completely still. When she was done the baby went crazy! I actually put my hands on my stomach at one point because my whole belly was doing the wave.
Food Cravings/Aversions:
No huge cravings this week! Just enjoying food in general again…if it doesn't contain tomatoes! I really enjoyed a pot luck dinner with friends on the Friday! I love to just snack on food and our potluck meal was mostly appetizers! Yum!
Symptoms:
I have heart burn every day now! Usually it's worse at night but I am never too far from my bottle of Tums!
Some evenings after getting a bunch of chores around the house done, I sit down exhausted! My body has been really great to tell me when to chill out. Most nights I am not up past 8 PM.
What I Miss:
I am not missing anything all that important. When I was wrapping Christmas gifts on the floor in front of the T.V it got very uncomfortable and was difficult to get up and down. So, I guess I miss the ease of moving as freely.
Labour Signs:
Hopefully not for a quite some time! Although, my mind has started to think about the "labour" process! Eek!
Gender:
Still team green!
The baby's heart beat is suppose to be an indicator of the gender. At almost every appointment it has been above 140 beats per minute which wives tales would say means it's a girl!
Belly Button In or Out:
It's an innie but getting shallow!
Wedding Rings On or Off:
On
What I'm Looking Forward To This Week:
I am looking forward to all the Christmas activities that are to come!
Daddy This Week:
Snow hasn't been too bad this week so Daddy has been home almost every night! It's been nice to have supper together every night! Daddy and I have been practicing for Christmas' to come with you little one! Every night we have been taking turns hiding out Elf! It's been fun to see every morning where she will be! Here were some of my favourites!
Spider-elf!
Making my hot chocolate for me in the morning!
Taking a bath with all the necessities…including a shower cap!
Wisdom:
Heartburn sucks but it's better then "morning" sickness!
Best Moment Of The Week:
At 23 weeks and 6 days I had my last doctors appointment before 2014! My Mom and bestie Jilly got to come with me for the outing (our Christmas outing that includes lunch!) and got to listen to the heartbeat!
Sending out our 2013 Christmas cards was fun this year as we got to add Baby W to the signature portion!
xo
Linking up with Mama & Mou today!